Join Us on Sunday, July 29 @ 5 pm
In the Fellowship Hall
All Are Welcome!
Youth Handling the Karaoke
Congregational Care Team Providing the Ice Cream
No Cost and You Need Not Be a Member to Attend!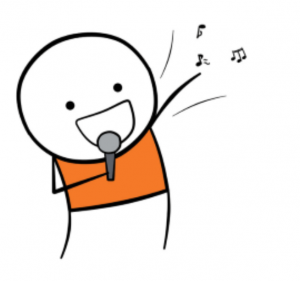 Here are a couple ways to lend a helping hand this summer at
MacPherson Presbyterian!
Christmas in July for FAPS
Throughout July, MacPherson will celebrate its third annual "Christmas in July" by collecting donations of FAPS wish list items. You may also donate cash or checks made out to MacPherson Church with a notation that it is for FAPS on the check. (Cash/checks are always welcome because our veterinarians give us discounted rates, but vet services are still a large part of our budget. Cash/check donations will be reflected on your year-end giving statement.)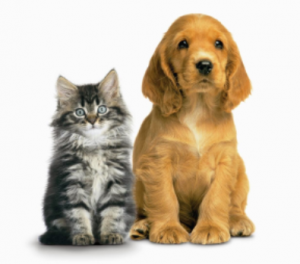 Donations often decrease in the summer when people are busy with kids and vacations. The need, however, does not decline. We will have drop-off stations around church with copies of the FAPS wish. This list will also be posted on the Worship & Music bulletin board in the hallway on the way to the choir room. Items highest on the wish list are cleaning supplies, including bleach and Odoban (available at Sam's Club). Also high on the list are Potty pick up bags and Pill Pockets. When donating dog and cat food, Purina One or Purina Pro Plan products are preferred. (If the animal's diet stays consistent there are less intestinal issues.) Another great gift is volunteering! An information sheet about volunteering is posted on the Worship & Music bulletin board, too.
Should you feel led to adopt one of the precious animals, it is a "two-fur." You rescue two lives: the pet you adopt and the pet that can now be pulled from a kill shelter to fill the spot your adopted pet had. Adoption information is posted on the bulletin board, too!
We will wrap up the month with a Christmas Service at both services on July 29. The music will be traditional Christmas hymns that we generally only get to sing once a year. Please join us, and thank you for your support of FAPS!
Back-to-School Supply Drive for Cumberland County DSS
Cumberland County DSS has again requested our support for their Foster Care Back to School Supply Drive. You have so generously supported this mission in the past, and we are looking forward to helping provide for these children again this year.
DSS would like to collect the school supply donations by Friday, August 10. As you are doing your back-to-school shopping, or as you see the sales pop up, won't you pick up a few items and drop them by the church? Among the items needed are:
Backpacks      Crayons
Binders          Glue Sticks
Calculators    Highlighters
Protractors    Pens
Pencils           Pencil Sharpeners
Rulers            Pencil Cases
Tissues          Loose Leaf Paper
Spiral Notebooks
Composition Books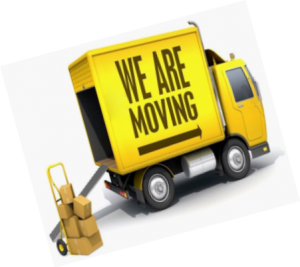 Beginning in August, MacPherson's Mighty Musicians (M & Ms) will move their rehearsals from Wednesday evenings to Sunday afternoons. Start time will be 4:30 pm each Sunday.
On Sundays when only M & Ms are meeting, all students will remain with Music Director Beth Walters from 4:30-6:30 pm for an expanded music program, including practice for a Christmas musical, recorders, singing, and preparation for monthly performances in service.
On some of the Sundays, M & Ms will share their time with the Young Disciples. On Sundays when Young Disciples meet, M & Ms will rehearse from 4:30-4:50 pm. Young Disciples (grades 3-5) will then continue with their activities with Elder Dennis Reid. Students grades K-2 will remain with Beth for Bible studies and activities. All students will have a meal every week, so no need to worry about supper! Please note that all students will be ready for pick-up at 6:30 pm.
Thus, the calendar looks like this:
1st Sunday Young Disciples including M & Ms
2nd Sunday M & M Rehearsal
3rd Sunday Young Disciples including M & Ms
4th Sunday M & M Rehearsal
5th Sunday M & M Rehearsal
Questions? Please contact Beth or Dennis. In the meantime, check out the next page for a bit of M & Ms end-of-year fun!