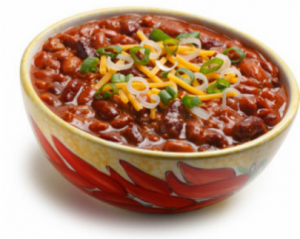 Second Annual MacPherson Chili Cookoff!
All are invited!
Sunday, September 29
In the Fellowship Hall
4:00 pm Contestants Arrive
5:00-7:00 pm Eating & Voting
Three Entry Categories: Red Chili, White Chili, Hot Enough to Call the Fire Department Chili
No judges! Diners will vote with their pocketbooks!
Winners determined by the amount of contributions each chili receives!
$1 for each ticket to vote; no limit!
All proceeds benefit the MacPherson Youth!
MacPherson is planning a bus tour to the Northern Kentucky/Cincinnati area August 3-8, 2020. The cost is $585.00 per person for a 6-day/5-night adventure. All rooms are double occupancy. The trip is planned nine months in advance with names and a $75.00 deposit due by November 1, 2019. If you have questions about the trip, please call the church office. If you are definitely interested in committing to the trip, please sign-up with Rene in the office. She will also collect your deposit.
This trip includes:
Motorcoach transportation
5 nights lodging including 3 consecutive nights in the Cincinnati area
8 meals including: 5 breakfasts 3 dinners
Admission to the New, Stunning – ARK ENCOUNTER!
Admission to the Famous CREATION MUSEUM
Admission to the NEWPORT AQUARIUM
On this Ark Encounter bus trip, the group will go inside a life-size recreation of Noah's Ark, built to the specifications in the Bible! See jaw-dropping exhibits inside the Ark and experience pages of the Bible like never before. This bus tour also takes our group to the Creation Museum. Prepare to believe as you are inspired by state-of-the-art exhibits and stunning gardens. Finally, experience a variety of sea life at the amazing Newport Aquarium, including over two-hundred feet of tunnels through stunning underwater exhibits, to make this bus trip to The Ark Encounter and Cincinnati complete!