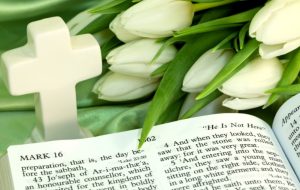 Three Opportunities to Worship on Easter Sunday
6:30 am Community Sunrise Service with MacPherson Presbyterian, Mt. Gilead Baptist, and Camp Ground United Methodist–Celebrated this year at Mt. Gilead Baptist (6248 Cliffdale Road). Service will be held outside if weather permits. A light breakfast immediately follows.
8:45 am service at MacPherson Presbyterian. A light breakfast follows between service and Sunday school.
11:00 am service at MacPherson Presbyterian. All in the community are invited to celebrate the Risen Lord with us!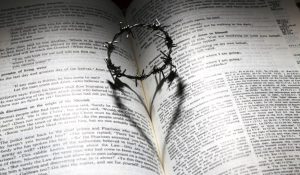 Join us on Thursday, March 29 for a special Cantata & Communion Service at 7:00 pm in the Church Sanctuary
The MacPherson Choir will perform "Tell Me the Story of Jesus–The Maundy Thursday Story." As part of the Cantata, we will celebrate Holy Communion.
Church and community members are invited to this special worship service as we prepare our hearts to celebrate Easter.
A fun, interactive afternoon of songs, games, and crafts for kids to learn about all the events leading up to Easter. After a yummy pizza lunch, kids will go from station to station, making the pieces of an Easter wreath as they learn about the events of Holy Week: Palm Sunday, Maundy Thursday, Good Friday, and Easter Sunday. At the end, they'll enjoy cupcakes and ice cream for dessert! The event is free of charge and you need not be a MacPherson member to attend! All we ask is that you call the church office at 867-2113 to pre-register your child (or children!). All are invited!