Sunday School for All Ages 10:00 am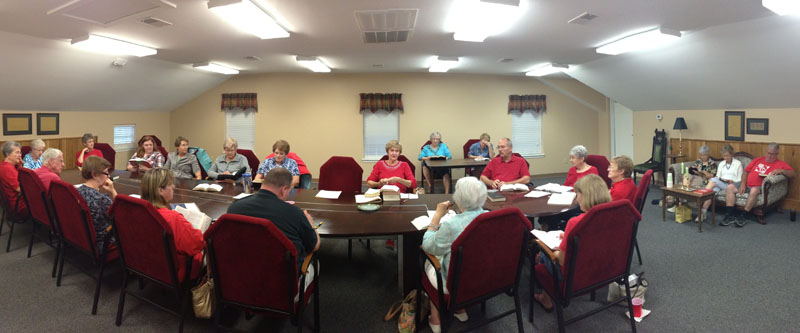 There are four Sunday School options for adults and classes for children of all ages, K-12.  Join us first for a light breakfast with announcements in the fellowship hall every Sunday morning from 9:30–10:00.  Classes begin at 10 and end by 10:45. Studying and learning with others is a great way for you to grow in your faith and to help others grow, too. Please know that you are welcome!
Here are the Sunday morning class options through January 2019:
Chronological Bible Study (10 am/Room 228)
Covenant/Joy Class(10:00 am/The Parlor, Room 110): David C. Cook curriculum, "Studies in Genesis"
Korean Bible Study (10:00 am/Room 220): The Present Word curriculum (Korean version), 1 & 2 Peter.
Prayer (10 am/Room 224): Video-based study supplemented with additional lessons. (See full description in Small Group Booklet below.)
Children's Sunday School (10:00 am/Various Rooms)
Pre-K to 1st Grade (3- & 4-year-olds)/Room 122
Grades 2-5/Room 227
Grades 6-12 (Confirmation & Youth Class)/Room 204
Click here for full descriptions of all classes:
Small Groups Fall 2018 WEB VERSION