Sunday School for All Ages 10:00 am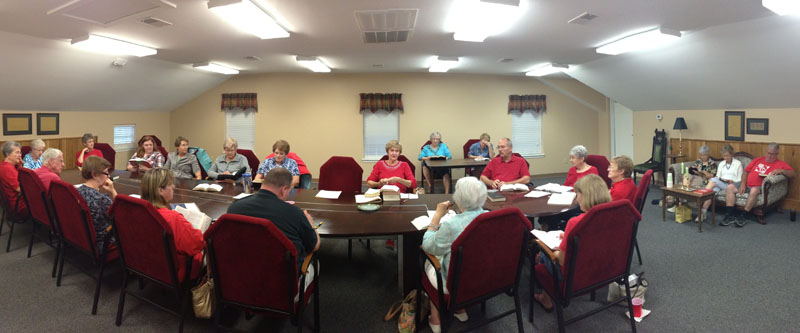 Sunday School classes begin at 10:00 am and end by 10:45. The following groups are currently meeting in-person:
Sunday Morning Korean Fellowship/10:00 am in the Fellowship Hall
A time of relaxed fellowship for Korean-speaking members and their guests.
Children's Sunday School/10:00 am in Various Rooms
              PreK-1st Grade, Room 122
             2nd-5th Grade, Room 224
             6-12th Grade, Room 204
Adult Sunday School: Chronological Bible Study/10:00 am in the Parlor (Room 110)
The class is currently in the New Testament at the point where Jesus is sending out the Apostles before the death of John the Baptist. Plenty of reading and discussion left before the class begins a new study at the start of the year!
Join us before Sunday School for a light breakfast with announcements in the fellowship hall every Sunday morning from 9:30–10:00.  Studying and learning and enjoying fellowship with others is a great way for you to grow in your faith and to help others grow, too. Please know that you are welcome!
Click here for full descriptions of all classes and small groups:
2021 Fall Christian Ed Booklet